The event was recorded; https://lnkd.in/edBwiksn#lunar_economy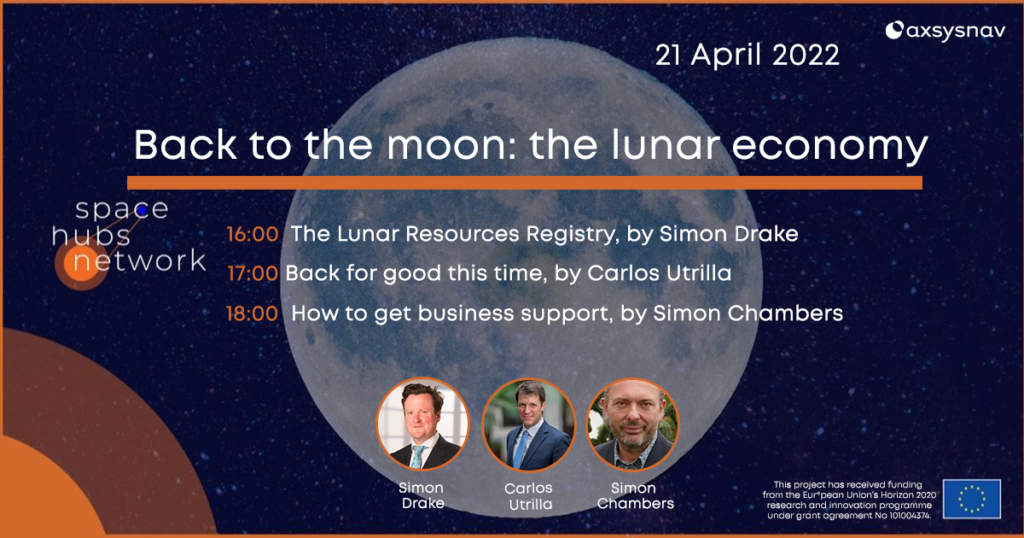 Just a reminder that the SUN roadshow entitled Back to the Moon – the Lunar economy is on Thursday 21st April from 16-18 CEST. The online event will be of interest to all players in the burgeoning Lunar economy and budding space entrepreneurs. The SUN spacehubs.network provides business support for entrepreneurs and SME to get more involved in space. With presentations by Simon Drake from the Lunar Resources Registry and Carlos Utrilla from Plus Ultra Space Outposts, we get right to the heart of the matter!
16:00 Welcome
16:10 The Lunar Resources Registry, by Simon Drake
17:00 Back for good this time, by Carlos Manuel Entrena Utrilla
18:00 How to get business support from the spacehubs.network, by Simon Chambers
This is a SUN roadshow, register here for the event.