Voici l'enregistrement; https://lnkd.in/edBwiksn#lunar_economy
Ce roadshow est le jeudi 21 avril de 16 à 18 CEST. L'événement en ligne intéressera tous les acteurs de l'économie lunaire en plein essor, avec des présentations de Simon Drake du Lunar Resources Registry et de Carlos Utrilla de Plus Ultra Space Outposts, nous allons droit au cœur du sujet !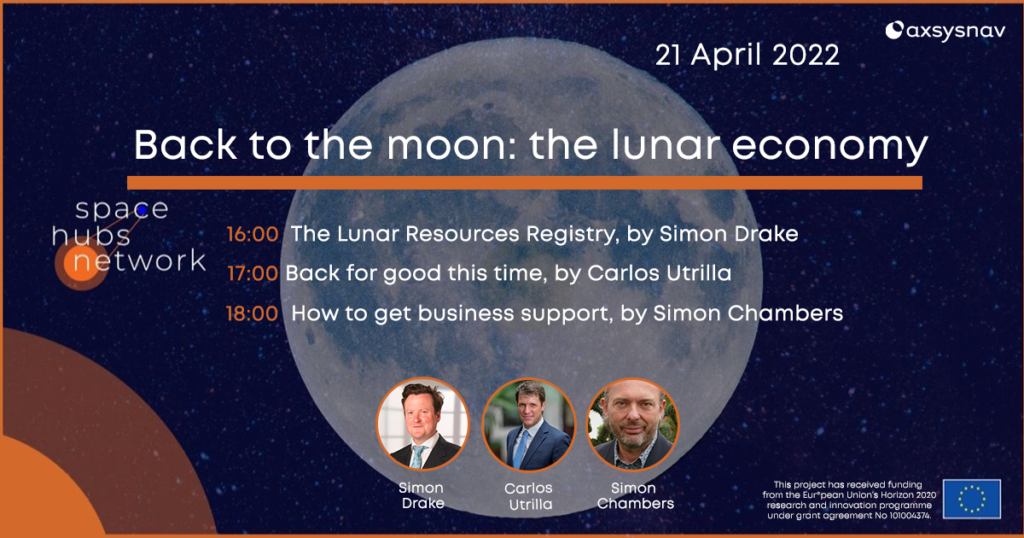 16:00 Welcome and introduction
16:10 The Lunar Resources Registry, by Simon Drake
17:00 Back for good this time, by Carlos Manuel Entrena Utrilla
18:00 How to get business support from the spacehubs.network, by Simon Chambers
This is a SUN roadshow, register here for the event.